HIGHWINDS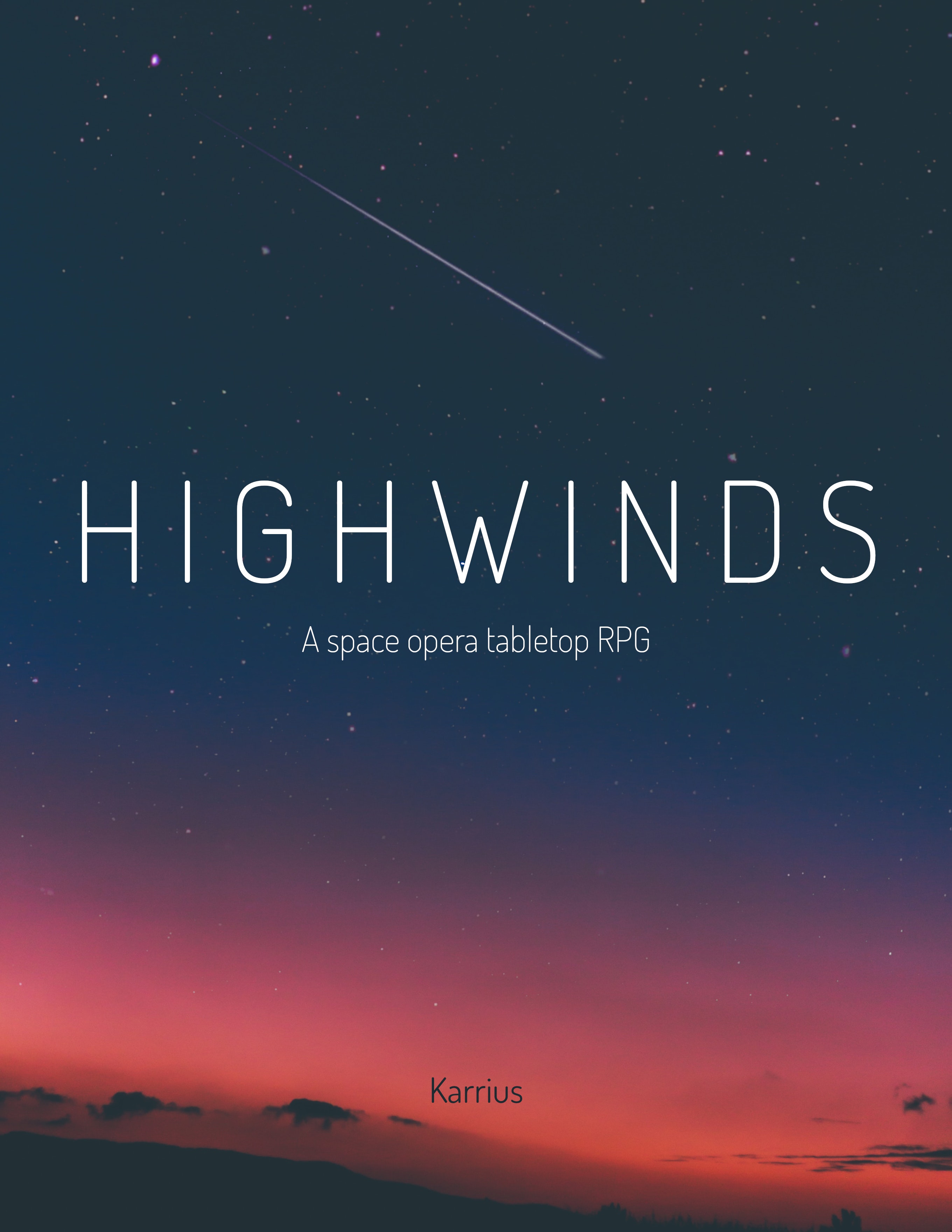 Welcome to Highwinds, a sci-fi fantasy tabletop roleplaying game set in a future filled with magic and spaceships. This is the interactive web edition, freely accessible to everyone who wishes to play!
If you would like to support this game, you can purchase PDF and EPUB editions at karrius.itch.io/highwinds.
Writing and Design by Michael "Karrius" Mazur
Archetype and Species art by Wren Culler
Cover and Layout by Goaty Goats
Cover Art by Diego PH
Special thanks to Lisa "shruggernaut," Goaty, Meats, and Max for always being there to bounce ideas off of.
And thanks to Josh, Frank, chonjurer, and K, who inspired me to never stop pushing for things to be better when it comes to game design and community.